Majority want a simple, stress-free life, which is hard to admit. According to study, 24-hours seem not enough for an adult because a lot wants to be achieved in a day. To overcome the challenges of achievement and time, technology slowly but surely makes its way in. Consider a time in the past when life was managed with a lot of labor and human strength. Things were undoubtedly accomplished at that time, but they did so at a slower speed than they do now thanks to technology, which has made life more quick and efficient.
Examples include utilizing a hand pump to gather water when you could simply switch on the tap. Why stress yourself out by having to navigate through your contacts to dial a number when you can tell your device assistant to do it for you while you focus on other things? Automation – the act of performing tasks automatically – enters the picture. At Abuja Data School, automation services are available for offer including home automation.
Home automation – what is it?
Automation refers to numerous technologies that lessen human interaction in processes by incorporating predetermined decision criteria/configurations, sub-process linkages, and related actions into machines. Automation services ensure to reduce the need for human involvement.
Home automation is the automatic and computerized control of household activities, features, and appliances in a home. Home automation services are accessible at Abuja Data School in Nigeria. Automating your home by the services of Abuja Data School means you can simply control the appliances and features in your house online to improve convenience and security and potentially save money on utility costs in the midst of a costly economy. The installation of appliances and home automation services offered by Abuja Data School will make it simpler to operate home technology from a distance.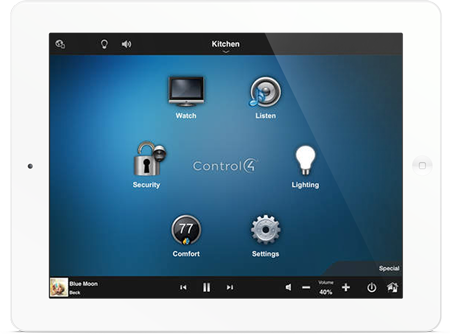 Construction companies in Nigeria are currently integrating digital features into buildings. Companies like Avant garde technologies, Cosgrove smart homes, Franzucon Ltd, Hometronix, city walk smart estates and other emerging companies make this happen.
Currently, the cost of automated homes in Nigeria range from N10 million and above depending on the kind of apartment. Internet of Things (IoT) devices, temperature regulators like air conditioners and ventilators, security and alert systems like CCTV cameras, motion sensors, and burglary alarms, communication systems like internet gateway, wireless devices, etc. are all systems that are a part of home automation. Homes having these features are referred to as "smart homes". To maintain these systems operating, home automation administrators offer their services. Today, connect with the best hands by visiting Abuja Data School.
Advantages of home automation services
1. Security: A variety of home automation systems fall under the area of home security. People buy these gadgets to increase the safety and security of their houses. Automated illumination prevents robbers while motion sensors let users enter doors and move through corridors late at night. By the home automation services at Abuja Data School, suspicious movements or unauthorized visitors and parcel deliveries around structures will be easily monitored.
2. Personal control: In order to better handle household functions. Home automation is a great choice. Using the home automation services provided by Abuja Data School, you will be aware of what's happening inside your house.
3. Energy efficiency: Appliances are known to be constructed to reduce energy usage. Most automated household equipment are energy-efficient. Utility costs can be gradually cut by using energy-saving technology like smart lighting.
4. Convenience: End users enjoy a high level of ease since home automation technology handles repetitive activities automatically. Numerous smart devices are interoperable, and you can create various triggers across devices to automate common household tasks. The home automation services of Abuja Data School put state-of-the-art technology at your disposal, allowing you to program light bulbs to alter their color, brightness, or even turn on at predetermined times.
5. Luxury: A click or remote access is a luxury when it comes to getting what you want done. Comfort is provided when the needs for maintenance, safety, power conservation, and communication are met. You can live comfortably thanks to the home automation services offered in Abuja, Nigeria, which are supported by the Abuja Data School.
Home automation has pros and cons, right? Most likely, certain aspects of this technology may not be simple and practical for someone else. Home automation is so expensive that only a select few can afford it, notwithstanding all other drawbacks like fixing security issues.
Large IT corporations and businesspeople all over the world are racing to outdo one another as a result of the tremendous amount of customer interest that smart home technology has generated. Improved automated home technology is always being produced, and the industry is expanding quickly to satisfy man's digital needs.
As a result, we may say that home automation is an innovation that is beneficial, particularly to the adult we started with.
It is wonderful to experience home automation for yourself, and it's definitely beneficial. Inquire with Abuja Data School if you're interested in finding out more about how to make your home smarter.