An interior and outside property can be monitored using video cameras with a CCTV (closed-circuit television) system, which sends the signal to a monitor or group of monitors. We are all becoming more and more aware of the advantages of CCTV security systems in the world, especially Nigeria. Abuja Data School top notch learning in offering services in CCTV installation.
More than ever, there is a demand for CCTV systems in homes and businesses due to increased levels of criminality. Particularly in places with a high crime rate, a video system gives residents a greater feeling of safety. CCTV systems are one practical security solution, Abuja Data School is prepared to instruct on them. After the system is set up, it is quite easy to maintain and needs very little repair work.
The Closed Circuit Television (CCTV) Installation services offered by Abuja Data School is intended to provide learners with a fundamental understanding of how to operate and install CCTV systems. Abuja Data School is eager to train participants in CCTV installation so they can give excellent service after being employed.
Why is CCTV in demand?
As difficult or expensive as you might imagine, protecting your house or place of business isn't. Large enterprises are not the only ones utilizing contemporary security measures. A setup that meets your needs, helps to protect individuals, and wards off expensive theft or damage can be purchased for a small initial investment.
It is simple to use, comprehend, and maintain the technology, which is also inexpensive. Do not hold off till the worst has occurred. In the long run, planning ahead helps to avoid a lot of stress and expense. CCTV security measures are used by many organizations since they instill discipline in both staff and customers. Discover from Abuja Data School the benefits and drawbacks of having a CCTV system in your home.
Considering these benefits, you may be certain that both private individuals and corporate entities desire this protection step. Enrolling in CCTV camera installation services at Abuja Data School and beginning work as a novice are the simplest ways to obtain this ability given the security and requirement of camera installation. Abuja Data School will outfit you for your customers if you use their CCTV installation services.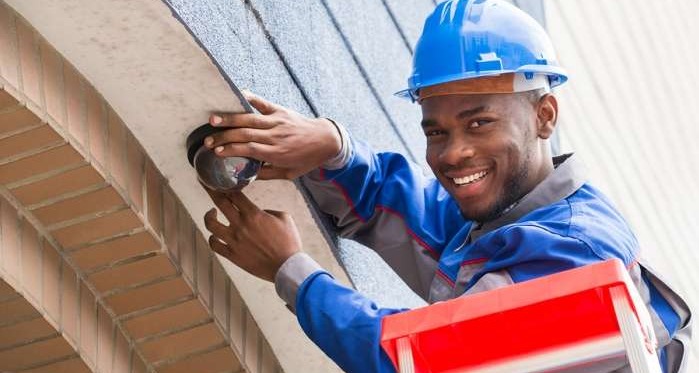 Types of CCTV Cameras
You might be thinking if all CCTV cameras are the same or function the same way. At the CCTV installation services in Abuja Nigeria, you will be taught the different kinds of cameras.
Infrared/night vision CCTV Cameras.
C-Mount CCTV Cameras.
Dome CCTV Cameras.
Bullet CCTV Cameras.
Wireless CCTV Cameras.
Pan Tilt & Zoom Cameras.
Day/Night CCTV Cameras.
High Definition CCTV Cameras.
Network/IP CCTV Cameras.
What to expect from the CCTV installation services:
As it is a priority to deliver excellently, it is best to have expectations for Abuja Data School CCTV installation services.
Recognizing the various types of surveillance cameras.
How to install the camera and insert the Digital Video Recorder (DVR).
Assembling the cables for proper connection.
Testing the visuals and setting the ideal camera quality.
How to determine the optimum place for coverage.
Connecting to the system and retrieving visual data coverage.
Application of installation knowledge for surveillance.
CCTV Installation Services is a hands-on training that will teach the student how to install and maintain a security system that will perform the functions that it was designed to do. In addition, the student will be able to supervise security services. There is no need for specialized knowledge. Enroll at Abuja Data School to become certified in CCTV installation services.