Customer service is the welfare given to customers, providing them with support, advocating for them in their usage, feedback and complaints before, during and after transactions or purchases. Customer service solely depends on the type of employee fitting into the position, depends on how he or she adjusts to the personalities of customers. Abuja data school will be taking us through concepts of customer care, customer journey map, customer analytics, customer service tools and relationship management.
Purchasing behaviour of customers
The purchasing behaviour of customers depends on the type of products that they need to buy. The behavior of a customer when buying food is a lot different from when buying a car. Based on observations, it is clear that purchases that are more complex and expensive involve higher deliberation and many more participants. Customer's purchasing behavior is determined by the level of involvement that a consumer shows towards a purchase decision.  The amount of risk involved in a purchase also determines the buying behavior. Higher priced goods tend to be of higher risk, thereby seeking higher involvement in buying decisions. The purchasing behaviour of customers also depends on the kind of customer care service available during purchase. A good customer relationship management tends to convince and persuade customers to make good and more purchases. Also, a good customer journey map helps increase purchase power.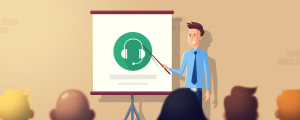 Complex buying behavior is encountered particularly when customers are buying an expensive product. In this kind of transaction, customers are highly involved in the purchase decision. Customers will research thoroughly before committing to invest. Customers behave very differently when buying an expensive product or a product that is unfamiliar to him or her. When the risk of buying a product is very high, a customer might consult friends or families.
Also, customer involvement is very high at times. This might be due to high prices and infrequent purchase. In addition, there is a low availability of choices with less significant differences among brands. In this type of situation, a customer buys a product that is easily available. Customers will be forced to buy goods that do not have too many choices and therefore customers will be left with limited decision making. Therefore, customer analytics should be thoroughly dealt with in business, in order to aid best decisions.
Habitual Buying Behavior is depicted when a customer has low involvement in a purchase decision. In this case, the customer is perceiving only a few significant differences between brands. When customers are buying products that they use for their daily routine, they do not put a lot of thought. They either buy their favorite brand, the one that they use regularly or the one available in the store or the one that costs the least.
Type of customers
Discussed below are just a few of the different types of customers you should be able to identify in order to adjust your approach to them, engaging a good customer relationship management in your business
New customers: New customers are always going to have a few questions and may be confused about how things work but might not always know how to ask. Most times, setting a good customer journey map helps to visualize how to transact together. At times, they may likely require guidance through an issue that agents might find simple.
Impulse customers: These types of customers are quick to purchase when they get attracted to a product, but are not always good at bargaining. In situations where these types of customers get a product that isn't exactly what they thought it was, they might be impulsive in calling customer support as well. The impulse customer does sometimes have a legitimate support concern and so should build good customer relationship management in order to help the impulse customer solve their situations.
Angry customers: Whether they are just having a bad day or have encountered the same issue many times, you will have to deal carefully with some customers that are not being very friendly. As difficult as this category can be to handle, it is important to remember that they are frustrated for a reason. Having a strategy in place for angry customers can have a huge impact, so you never want to seem unsure of the situation as this could frustrate the customer even more.
Insistent customers: Here we have a case of the highly informed customer types. These sets of customers usually do quite a bit of research before finalizing any sales and so have probably tried a number of solutions before they contacted the customer service. When dealing with an insistent customer, it is important to provide proof that you have a more effective way of solving their issue. Easy access to a knowledge base or other informational content can greatly improve this process.
Loyal customers: This should be one of your favorite types of customers, but they may also be expecting an even higher standard of service. Having been a part of your customer base for a long time, the loyal customer is the joy of the sales department. Yet, there is added pressure for the support team to be aware of and able to handle any specific needs this customer might require.
Customer service management system
Customer service management system has to do with the way you organize or manage your company's or business's relationship with your customers, both existing, new and potential customers. It has to deal with customer relationship management and customer analytics. In this sense, in the customer service training in abuja data school, we shall be going through the customer service management system and the customer service tools necessary to equip a good relationship chain.
Salesforce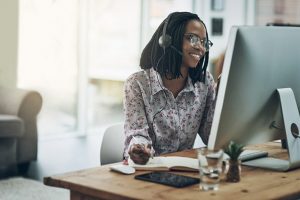 Salesforce features customer service scripts that help customer care service streamline their customer conversations, capture all needed information, and reduce errors. For call centers, scripts are essential for high performance in both inbound and outbound calls. Service Cloud call center scripts help service teams improve productivity, reduce agent training time and resources, and promote a consistent customer experience. The workflows enable agents to quickly navigate to the right script at the right time. Salesforce is a comprehensive customer service and help desk platform for businesses of all sizes and types. Its features include integration of multiple information sources into a centralized view, chat, customer self-help portals and communities, etc.
Zoho
Zoho CRM is a customer relationship management (CRM) tool that aids businesses of all sizes to manage their sales, marketing, customer support, and inventory from a single system. To start using the platform, it is needed to create an account and get it verified, configure your settings, and import your data. Then, you need to integrate third-party apps, create workflows, and add users. The tool is a comprehensive customer relationship management solution that is easy to learn and use despite its robust features, which include lead and deal management, social media integration, and automated workflows.
Microsoft dynamics
Microsoft Dynamics customer relationship management tool is a piece of business software, built by Microsoft. It is a customer relationship management software that helps businesses manage their customer's database, engage with their customers, and resolve customer service issues. The software also helps to bring all sales and customers data together into one single system, offering users a single source of consultation.This gives users a complete picture of their customers journey map, helping them track customer journeys, generate and assess leads, and seize opportunities.
Sugar CRM
SugarCRM is a cloud based application software for handling sales and marketing automation, account management and customer relationship management needs. SugarCRM offers features such as customizable home pages, a new-user "wizard" tool for newbies, a shortcut bar, enhanced view global search functions and downloadable plug-ins for providing extra features. SugarCRM is built on an open-source platform. This allows freedom in customizing the solution to fit varied company's needs. SugarCRM also integrates with multiple third-party systems and can accommodate the new modules users can create with the built in functions. The software supports Windows, Linux, MySQL, SQL Server, and Oracle systems and can run on either a Windows or Mac operating system (OS).
Career prospect of a customer service executive
Below are a few career prospects one can engage in as a customer service executive.
Call Center Agent
As a call center agent, you can work at a virtual call center from home or work inside a call center. Regardless of the location, you will answer phone or email inquiries from customers.
Client Relations Associate
Client relations staff build and maintain relationships with their organization's most important customers. This is a hands-on position working with assigned clients to make sure that they are satisfied with the company's services and products. Your job is to ensure client satisfaction and to work with team members, other company departments, and external vendors to make sure customer needs are met.
Client Services Coordinator
Client services coordinators are responsible for ensuring tasks are completed. They may handle order processing, setting up and coordinating services, tracking deliveries and installations, and resolving customer issues. This job requires solid phone skills and the ability to juggle several tasks simultaneously.
Concierge
If you are interested in assisting customers and are knowledgeable about hotels, restaurants, transportation, and any other information that can facilitate and enhance the customer experience, you may do well as a concierge.
Customer Service Representative
A customer service representative is the catch-all job title for many different roles in customer service. Customer service representatives interact with customers to process orders, provide information about an organization's products and services, and resolve issues.
Front Desk Associate or Receptionist
If you have strong interpersonal skills and the ability to handle in-person and phone communications, a front desk position is a good job option. A position at a hotel, resort, or other hospitality facility will probably require additional hours working nights, weekends, and holidays.
Member Services Specialist
Member services specialists provide a high level of customer care to members. This job entails answering questions, providing services, and explaining benefits to members.
Patient Care Coordinator
Patient care coordinators work for doctors' offices, hospitals, medical centers, rehabilitation centers, health care agencies, and insurance companies. They schedule appointments, get pre approvals from insurance companies, and arrange services and procedures.
Social Media Customer Care Associate
A social media customer care associate handles social media posts from dissatisfied customers. This role involves monitoring an organization's social media accounts, responding to inquiries and resolving issues.
Technical Support Representative
If you have solid technical skills, product-specific software, application, or hardware skills, and the ability to troubleshoot, solve problems, and deal well with people, consider a tech support role.
How our customer service certification will increase your chances of getting employed
The customer service training at Abuja data school will take you through several techniques, methods and ways of how you can improve your skills of relating with people, customers precisely. Undergoing our training will take you through a lot of training on how to use different customer relationship management tools, how to identify different types of customers and know how to relate with them. You will be fully knowledgeable and skilled up on whatever that has to do with customer service and its management. Our certification will also help add more rating to your profile and portfolio, which will in turn give you a better review in the outside world.