Ever fancied stylish spaces and buildings? Having an interest in architecture? Join up at Abuja Data School to learn architectural concepts, architectural design, tools, software and all it entails in architecture.
ARCHITECTURE AND ARCHITECTURAL DESIGN TRAINING IN ABUJA
Architecture is the process of planning, designing and constructing buildings. The architecture determines the lifespan of the structure. Architecture is the civilization of past, present and future lifestyle. It is the living story of how societal values are reflected and effected by the built in environment. Architecture is the combination of art and engineering in the design of a building. The beauty of architecture is the value it adds to structures and how durable they last. The aesthetics and utility by the architecture of a structure determines its worth. Famous examples of architecture are the likes of
Trinity College Library, Dublin.

The Louvre Museum Paris.

Le Palais Garnier Opera House, Paris.
Architecture is for everyone. Though it seems hard to consider even choosing a career in architecture training in Abuja Nigeria sets to raise your confidence in going for what you are passionate about. Architectural Design is planning the aesthetics and the elements of a structure. The design gives a pictorial vision and modelling of the components of the structure.
Architectural design helps visually communicate what a building or space will look like. It involves the sketching, planning, scaling and drafting of prototype structures. This structural design is presented at the beginning of a project to give a picture of what the end results should be like.
Architecture is a profession that requires licensing for one to be addressed as an architect. Get licensed at Abuja Data School today!
Not all architects are for all projects, therefore are residential architects, urban design architects, landscape architects, commercial architects, industrial architects etc. Picking a niche is a good step to specializing in architecture.
SOFTWARE TOOLS IN ARCHITECTURE
With the advancement of technologies and computers, software that models for architectural design roll out among which are AutoCAD, Revit, SketchUp, Photoshop, Allplan etc. Architects use these software for drafting, designing, documentation and maintenance of structures and buildings. Software creates solutions to architectural challenges. These software are best learnt from tutors with experience and wider scope of knowledge. Abuja data school has experts who can lead through the design concepts, processes and levels of architectural design.
Computer-Aided Design(CAD) is an application software used to create designs. It is used by architects, engineers and graphic designers to develop visual structures. It replaces the traditional manual designing and drafting process in structural design. Examples of CAD are AutoCAD, 3Ds Max, Blender, SketchUp, Maya.
Building Information Modeling (BIM) as the name implies is a software for architectural purposes which provides solutions to every level of a structure's development. Revit, Edificius, ArchiCAD, Revizto and Overview are examples of BIM tools.
AutoCAD
Architects use computer-aided software to model and bring to scale blueprints drafted. AutoCAD is a computer-aided design software for 2 Dimension (2D) and 3 Dimension (3D) drawings of structures. It was first released in Southern California, 1982 by the company Autodesk. AutoCAD allows you to replace manual drawings on sheets. It is used to communicate design intent like creating bridges,  blueprints for buildings etc.
Benefits:
1)      Layout: AutoCAD is similar to a drawing board and so gives a view of the structure layout.
2)      Patterning: using measurements and calculations, the length, breadth, height and other dimensions of structures are drafted.
3)      Time saving: AutoCAD saves resources in time and money where pictorial representation gives a guide to what is to be constructed. That way, it reduces the cost of errors that might be encountered if done without a plan.
4)      Accuracy: this software is great in ensuring structures are drawn accurately.
5)      Estimation: AutoCAD helps to calculate the quantities of materials necessary for actual construction.
Challenges:
1)      Training: AutoCAD requires training to optimize its usefulness which is the reason for the architecture training in Abuja by Abuja Data School.
2)      Power failure: work can be lost in the case of a power outage if not saved.
3)      Cyber threats: as software on the computer, if not protected, are prone to viruses and other cyber attacks.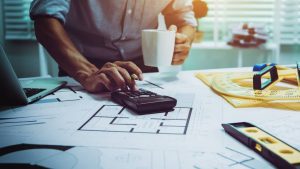 Revit
Revit is an architectural software that creates 4D models of structures from start to finish. Revit helps to plan the various stages in the development of a structure from the conception to exploration to sketching/designing to maintenance. Knowledge in AutoCAD makes learning Revit easier. Although, Revit and AutoCAD are quite different. AutoCAD is a drawing tool while Revit is a tool that designs and gives more details about structures drafted as well as seeing through the various stages it is expected to go through till completion and finishing. Unlike AutoCAD, Revit goes beyond the design to show the construction process. Revit creates visualizations that are photo-realistic.
Benefits:
1)      Update: for every change made, Revit updates work done on it. AutoCAD requires engineers to save every file.
2)      Planning: Revit is superb for infrastructure design planning.
Challenges:
1)      Uncommon: Revit is not very popular and so not used by many.
2)      Metric perspective:  the metrics and planes in the structure are hardly revealed due to its default feature.
ArchiCAD
Like we saw earlier what CAD and BIM meant, ArchiCAD is a computer-aided design and building information modelling software used to draw, draft and manage the processes of designing and constructing structures. ArchiCAD is able to meet the limitations of other architectural software. ArchiCAD is developed by the Graphisoft software company. First released in 1991 for Apple OS and in 1993 for Windows.
Benefits:
1)      ArchiCAD has a more coordinated design.
2)      ArchiCAD gives a touch of virtual features in designs.
3)      ArchiCAD is easy to use.
4)      Through collaboration, ArchiCAD gives room for teamwork in project building and management.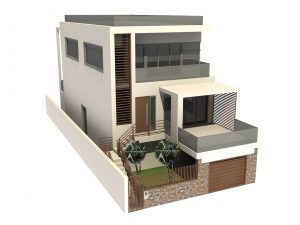 Skills needed to be an Architectural technician:
Knowledge of engineering design principles and material properties.
Good computer skills.
Good problem-solving skills.
Creative and communication skills.
Understanding the processes of manufacturing and construction methods.