Airlines, bus transport companies, rail companies, tour operators and other travel services use ticketing and reservation as an instrument of ordering its services. They deal with an influx of people who want to travel, send and receive parcels, and move from one destination to another. These travel authorities hire reservation and ticketing agents to help their clients in a variety of ways. Ticket agents, also known as travel clerks or ground crew, help passengers in the check-in and boarding process, selling tickets to passengers, talking with them about their travel plans and selecting tickets with the best schedules.
Ticketing is the process of issuing travel documents to passengers and this ensures coordination in travel processes. By owning a travel document, the holder is entitled to the seat indicated on it, that way, there is no conflicting of individual interest in seat selection. It is also a confirmation that the seat indicated on it has been paid for. Reservations go in tandem with ticketing when passengers schedule trips for later dates. Reservations helps retain their selection.
Tools To Learn
Becoming a ticketing agent
Reservation agents use computers and booklets to check schedules, taxes, and other vital information before making and confirming travel reservations for passengers. The duties of ticketing agents differ from reservation agents but they use the same tools of operation. Ticketing agents sell tickets from bus stations or a different travel point. One person often takes up the roles of a ticketing and reservation agent as it is similar.
Irrespective of the duties, to become one of these agents, you need to be trained and certified in travels. Abuja Data School offers ticketing and reservations training in Abuja Nigeria. This training knows no bounds as it can be taken physically or online.
At the very least, ticket and reservation agents are often expected to have completed at least a reservation training course. Because computers are mostly used in this sector, you ought to have a basic understanding of computers and software therefore, an interested candidate is expected to efficiently utilize a computer, have problem-solving skills, and have knowledge of a local language in Nigeria. The ability to interact with the public as a ticket agent is also beneficial for this position-get to learn this proper way of relating with passengers in this ticketing and reservation training in Abuja Nigeria.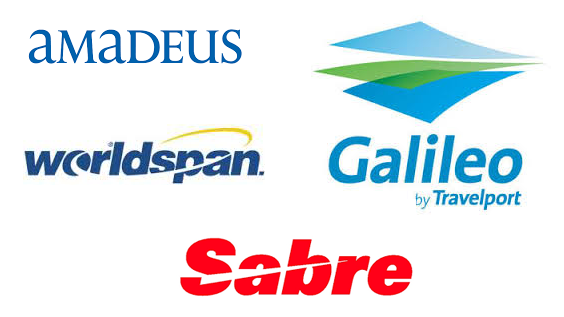 Streamlining this write up to an airline ticket and reservation agent, the following are the expectations on this role as this ticketing and reservation training in Abuja Nigeria seeks to cover:
Designing the itinerary and other travel plans for airline customers or passengers which may also include hotel and transportation reservations is the primary job of an agent.
Preparation and confirmation of travel documents using applications for travels is expected to be known by the agent. The ticketing and reservation training course in Abuja Nigeria will give a guide through this and beyond.
Reservation agents enter the passenger's destination, intended travel time, and departure airport into a computer and immediately retrieve information on all aircraft schedules and seating options for his or her preferred mode of travel.
Knowledge on the use of computer software programs for amendment and cancellation of bookings is another responsibility of an agent.
Agents might also book seats on other airlines if their own airline cannot provide a service for the customer on the return trip.
Becoming a ticket and reservation agent in Nigeria is an awesome step to improving relational skills as the nature of this job requires an exposure to all kinds of people. Gaining a way to qualify for this job requires taking training courses in ticketing and reservations as offered in Abuja Nigeria by Abuja Data School. Being computer savvy and having knowledge of it is an added advantage. In as much as you gain value, it is expected you give value in return to customers through excellent customer service.
Get enrolled today at Abuja Data School for your ticketing and reservation training in Abuja Nigeria.