Let's go creative in the world of graphic design with Abuja Data School, Abuja Nigeria.
With the intent of creating content and  passing information to the target audience in a way pleasing to the eyes, this graphic design training in Abuja Nigeria will bring out that creativity in each and every one of us. Every man has creative abilities waiting to be explored by its host and this is an opportunity to show what potential lies inside us.
Guess you would like to know more about graphic design? As an introduction to what it entails, graphic design is made of two great concepts which are "graphic" and "design".
GRAPHIC AND DESIGN
According to dictionary meaning, Graphic refers to drawing or pictorial representations of a subject. On the other hand, Design refers to the plan, process, composition and pattern to which a structure would be affected. Focusing on the visual elements and motion, is a function of graphics, and it requires imagination and art while in design, thinking is paramount as it requires conscious effort and brainstorming to put the steps in place.
Graphic design is the organization and presentation of information using the principles of design and visual communications from linguistic methods to visual appearances. Abuja Data School would train you in the different forms of graphic design from static to dynamic/motion design. Also, Abuja Data School incorporates right methods of digital design and formats like SVG, PNG, JPG to retain quality on the web or when printed.
Graphic design is beyond drawing, sketching and painting, it is the fusion of digital elements and design rules to ensure the content to be passed is well packaged. Obviously, graphic design requires the ability to visualize concepts artistic in nature through the use of lines, shapes, forms, typography, color and texture to connect the mind of viewers to what a content is like. Graphic design is never complete if the basic principles of contrast, simplicity, hierarchy, alignment, function and exposure are not utilized as these guide the effect which a message will have on its receivers.
We can all agree that a relevant message with an appalling design can hamper the effectiveness in communication or better still a design totally off the idea of the message can also distract and even confuse the recipient.  This brings us to the efficacy of this graphic design training in Abuja Nigeria which will give in-depth training on graphic design. Abuja Data School training package is affordable.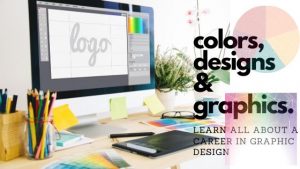 Wondering if graphic design is for you? Actually, graphic design is for any and everyone as long as you have a message to pass to end receivers or audience. At Abuja Data School, you will see scholars who are also enrolled in the graphic design training and can build a community to share ideas.
Where can graphic design be applied?
Popular items where the art of graphic design is seen are magazines, books, advertisement, thrillers, memes, banners and posters etc.
Most often, graphic design is used as an advertising medium to target audience. Not limited to that function, entertainment industries through graphic design bring to visibility imaginations of characters and plot. The education industry too is not left out as classes go online and short clips and videos are made through graphic design to pass knowledge to students.
Still thinking if graphic design fits you? Yes it does as long as you can think of it, be creative and innovative. Abuja Data School is the best place to get started with graphic design because design experts are available to coach you through the process. Also, the procedure of Abuja Data School learning is not ambiguous.
What does graphic design aim to achieve?
Peculiar to the sender(encoder) and receiver(decoder) are the intents of transforming messages into visual elements. Although, among many purposes of graphic design are general/common reasons for which graphic design is an option in communication. There are:
To inform

To inspire

To educate

To make awareness.
Topics Abuja Data School will take you through
Below is an outline of what to expect in the graphic design training in Abuja Data School:
History of Graphic design.

Design principles and fundamentals.

Graphic design tools.

Elements of graphics.

Evolution of graphic design techniques.

Graphic design software and tools such as CorelDRAW, Photoshop, Illustrator, Paint.net, Photoscape, Vectr, Krita etc.

Hands-on design projects.

Advanced design skills.
And many more.
TOOLS FOR GRAPHIC DESIGN
Just a little introduction to some of these tools used in graphic design. As we go on, we will encounter two basic types of editors which are Vector-based graphic editor and Raster-based graphics editor. Vector-based graphic editors are software tools that use mathematics formulas and geometries involving lines, shapes and curves to ensure precision in design. Raster-based graphic editors also referred to as "bitmaps" are colorized pixels which use strokes and other ready features which are applicable by clicking on them.
COREL DRAW
CorelDRAW is a very popular vector-drawing software which uses pixels for image editing and visual creation. It was developed by Corel corporation and released on January 16, 1989. It operates on Microsoft Windows and macOS. Furthermore, it is commonly used for advertisement, posters, invitation cards, business cards and newsletters. CorelDRAW is perfect for beginners.
Importance of CorelDRAW
It is easy to use and beginner-friendly.

It allows project customization.

It comes with an In-app guide.

Printing designs are easy on CorelDRAW.
ADOBE PHOTOSHOP
Adobe Photoshop known as "Photoshop" is a raster-based graphic design tool for image editing and enhancement. Photoshop does a lot from retouching images to editing backgrounds. Photoshop Lightroom, Photoshop CC, Photoshop Elements and Photoshop Express are the versions of Adobe Photoshop. It was created in 1988 by Thomas and John Knoll under the license of Adobe Inc. It currently operates on Microsoft Windows, macOS and iPadOS. Used in creating memes.
Importance of Adobe Photoshop
Precision in drawing.

Does not consume much data in file storage.

Cropping and resizing of images is easy.

Image transformation and background editing.

Easy to edit images and videos on different layers.
ADOBE ILLUSTRATOR
Adobe Illustrator is a vector-based graphic editor that is used to perfectly draw smooth lines. Adobe Illustrator is suitable for professionals as it is quite technical for beginners. It was first developed in 1985 then released 1987 by Adobe Inc. It supports functioning on both Microsoft Windows and macOS.
Importance of Adobe Illustrator
Creates animations seamlessly.

Powerful graphics for web and printing without losing quality.

Good for graphic illustrations.

Files formats are in manageable sizes.
GRAPHIC DESIGN JOBS
In a sneak peek, there are quite a lot to get your hands on after the graphic design training in Abuja Nigeria by Abuja Data School such as;
Interface design.

Digital art.

Advertising.

Web design.

Branding.

Motion graphics.

Comic creation.

Animations etc.