Getting your website or webpage to rank on the first page of Google doesn't need to be impossible or too daunting a task. The SEO training in Abuja, Nigeria at Abuja data school is the best choice to make your company more visible in the online world, drive more high-intent traffic for your business, generate leads and ultimately revenue and profit for your business.
At SEO training in Abuja Data school, You'll learn in-depth;
How to increase your sites unpaid search visibility

How to optimize your site for search engines

Best SEO strategies so you can stay above your competitors
What is SEO?
Search Engine Optimization is the process of making a website or webpage to rank higher on a search engine's organic or unpaid search results.
SEO techniques are  important tools used in marketing a company and are only a part of the broader topic of Search Engine Marketing (SEM) which entails the marketing strategies for both paid and unpaid search. It involves all the strategies a company takes to increase its visibility, drive traffic and sales and to establish itself as an authority in its industry.
So why is SEO important?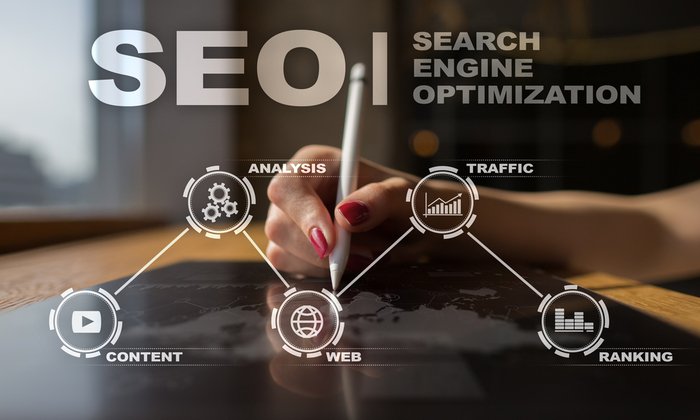 The importance of optimizing for Search Engines cannot be underestimated. Your company can leverage SEO for:
1. Visibility and Rankings: No company wants to run a business that people cannot see. When a search engine ranks you higher, you become visible to potential customers. This visibility is sometimes all a business needs to convert leads  into sales
2. Web Traffic: The greater your visibility on a search engine, the greater chance of traffic your site gets and the higher potential of making sales and generating revenue for your company.
3. When your site ranks higher on search engines like Google, users will see you establish your company as an authority amongst others and users see this as an indication of your company's relevance in the industry.
4. Growth
How Search Engines work

Search Engines are "answer machines" that  aim to provide relevant results that are related to a user's search query. It works by a set of algorithms (computer programs) that gathers and prioritizes website content.
 It is important to note that algorithms used to rank sites differ from search engine to search engine. A few factors used by search engines algorithms to rank pages on the Search engine Result page SERP include:
The content
Geographic location of searcher
Keywords
User friendliness
Speed of site
When a user types a query into a search engine, the results are displayed as the search engine performs these functions:
Crawling

: computer bots called crawlers or spiders scan through the thousands of billions of information on the web, following.links on each webpage to other pages

Indexing:

as crawlers move from link to link, URLS  discovered to be related to the search query are indexed to be displayed as results. If your page is not indexed, then it is impossible for it to appear in search results. Robots.txt file, no index tag(directives on sites), a low-content and duplicate page and URL retuning an error page are some reasons a page may not be indexed.

Ranking

: The search engines again scans through indexed pages to give the best results to users. It ranks programmatically using it's algorithm.
How to create an effective SEO strategy/ Steps to approach your SEO Strategy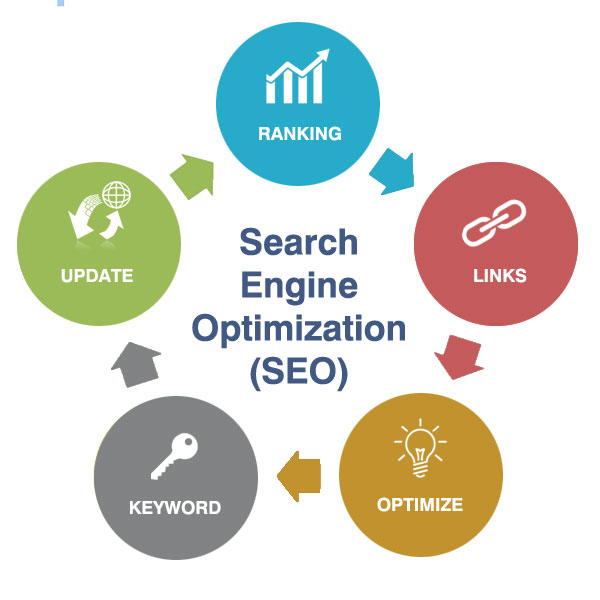 What does it take to rank high on search engines?  Taking your time to outline the proper SEO strategy can actually revolutionize your business. Split your SEO strategy into On-page and Off-page
On page SEO involves all the elements on your website that you can control to make it rank higher. Incorporate into these on page elements the following strategies for Effective SEO:
Keywords

: Conduct Keyword Research to determine the terms /keywords people are searching for and  that you want your site to  optimize for search engine

Website content

: Content is King; write for your primary industry and audience to keep them informed and engaged. Use thought-provoking headlines, formatting tools like bold to stress important keypharses and research keywords to incorporate into content to optimize your site in search engines.

URLs

: Keep URLs simple and organized; remove extra unnecessary words and use  one or two keywords. Do not overstuff URLs with keywords.

Title tags and Meta tags

: Incorporate your brand name in the title. Keep titles under 70 characters and don't use all CAPs

Image Alt-text/ Pictures
Headlines
Internal linking
Mobile Friendliness and Site speed

:  Technical SEO elements that can also influence your On page site.  Place emphasis on your sites loading speed and overall user experience. This will benefit search engines, your users and site conversion rates.
Off-page SEO:  Off-page SEO is more difficult to execute than On page SEO. Off page SeO involves all the actions done outside of your website so as to impact your  rankings within SERPS. Optimizing for off page SEO is crucial in improving the relevance, trustworthiness and authority of your website. The key element in off page SEO is backlinking ("Link building). Other elements of Off page SEO are  Social media, Email, Forums, Guest Content.
Backlinking

: is at the heart of SEO and entails making the effort to get websites with high Domain Authority (DA) to link back to your site. Here, you care about "Who is linking to you?' websites with High DA have good link juice so having these sites linking to your content or site can make search engines to view your site as trustworthy and relevant;  Leverage on this by creating quality content that they can link to but don't.

Social media

: Social media can extend the reach of your site and also increase brand awareness. Make your content  easy to share by utilizing Social media buttons.

Email

: Email marketing is also an effective strategy to drive traffic to your site. Write easy to share content with clear call-to- actions.

Guest content

: Provide guest content for websites that have similar audience as yours.

Forums
Local Directories