For many, a business plan is a document used to obtain a loan from financial institutions. Although this statement is true, it is a reductive vision of the document. It is an essential tool for the proper management of any company.
A business plan is a guide that outlines goals for your business and how you plan to reach them. A good business plan is the backbone of every successful business. It contains an overview of your business strategy, milestones to track tasks and responsibilities, and the basic financial projections that you need to forecast your sales, expenses, and cash flow. A business plan should be dynamic. It should be reviewed regularly and modified if need be. The importance of an effective business plan can not be overemphasized.
COMPONENTS OF AN EFFECTIVE BUSINESS PLAN 
1). BUSINESS OVERVIEW / EXECUTIVE SUMMARY
A good business plan must have a brief but detailed overview that grabs the reader's attention and tells them about what you do and why they should read the rest of your proposal.
It describes the business opportunity you want to exploit and the strategy you have in place.
Members of the team and their skills in relation to the achievement of the business goals
The target market, sales forecast, profitability, and funding.
2). COMPANY DESCRIPTION 
This describes the structure of the company, products or services, the date it was established, its mission and vision, ownership of the company, size of the company, target market, competitive advantage, and the company's legal and tax status.
3). MARKET/INDUSTRY ANALYSIS 
This is a key phase in the creation of your business. In this phase, you identify the industry you are going to enter and how your business can fit into that industry. This analysis provides the foundation on which your marketing or sales plan will rest. Industry analysis is necessary to assess the general industry environment in which you compete.
4). MARKET STRATEGY/ PLAN 
For the growth of your business, you need to strategize on how to modify your business to give you a better chance in a competitive market, get customers, and what to do to keep them as the company/business grows. Here you have to address four main topics: product, price, promotion, and place (sales channels). This helps to direct the effort of your team marketing and sales team. This should be updated periodically (every 6 to 12 months)
5). COMPETITIVE ANALYSIS 
This section is where you analyze both your current and potential competition which might enter the market. It is the process of calculating and evaluating your competitors to understand their strengths and weaknesses in comparison to yours.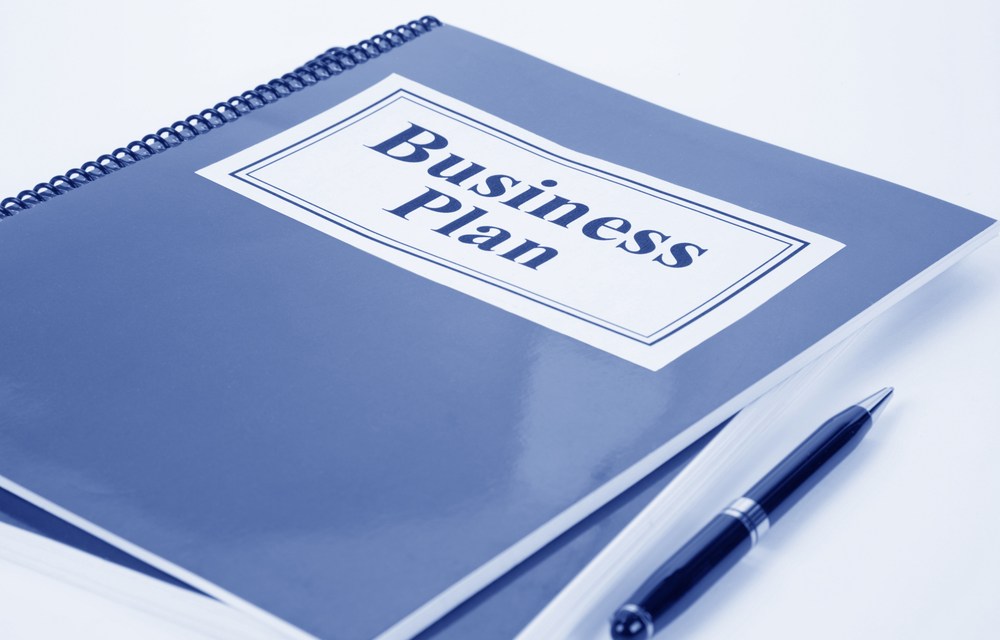 6). SWOT ANALYSIS 
This simply stands for strengths, weaknesses, opportunities, and threats, and the purpose of a SWOT analysis is to create a synthesized view of your current state. For a detailed SWOT analysis, you will need data from both internal and external sources. Internal, perspective from your company's executives, board, customers, partners, managerial team, employees, and vendors. External sources like megatrends, information from industry associations, market news, etc.
7). MANAGEMENT TEAM 
This section should include, key team members and titles, description of education and experience, qualifications of your board of directors, potential contribution to the growth of the company. It should generally answer questions on who does what in your business, what their backgrounds are, why you are bringing them into the business as board members or employees, and what they are responsible for. A detailed description of each division or department and its functions should be outlined.
8). PRODUCTS OR SERVICE DESCRIPTION 
You mustn't give a mere list of your products or services here. Under this section, you need to showcase the quality, value, and benefits your business offers.
9). FUNDING 
This is an important section for those looking to get funds from external sources like the bank and other financial institutions. If you are self-funding you can skip this in your business plan. When determining how much funding you will need, there's a need to state the business' 3-5 years goal, how much money you need to accomplish this goal, the source of funding, and how you will utilize these funds.
10). FINANCIAL FORECAST 
This is a projection of future revenues and expenses. This phase is important to both the business owner and investors or loan organizations because it shows the chances of the business growing and becoming profitable. It reduces financial risks and determines business viability.
REASONS WHY A BUSINESS PLAN IS IMPORTANT FOR ENTREPRENEURS
TO KNOW AND UNDERSTAND YOUR AUDIENCE
A good business plan contains a market study. It is a work in futility to start a business without studying the sector you are launching into. This allows you to know if your business can make a significant contribution to the market. Market research helps you learn the type of market that already exists. Is it a growing or saturated market? ( a saturated market is one in which supply is higher than demand), is your offer feasible?
Companies that offer business plan development services such as the Abuja Data School have the resources (both human and material) and facilities that allow you to discover the number of companies already established in the interest sector, your potential competitors, and also ways you can modify your business plan to thrive in the given sector (whether or not the market is saturated). You will also get data on the average turnover, number of employees, and other useful information about businesses in the given sector.
TO DEFINE THE COMPANY's VISION AND STRATEGIES
Before establishing or upscaling a company, there is a need to clarify the company's vision and strategy. This ensures that you do not get caught up in unexpected situations which could be sometimes problematic. You must ensure you have everything necessary to achieve the company's vision. It is better to invest time and resources in getting a good and workable business plan because the complexity of a problem could double once the company is launched.
A good business plan is a crucial requirement for getting financing from investors or banking organizations. Also, solid and well-structured data is needed to convince potential investors to trust and bet on your company. It is based on the information contained in it that they will or will not decide to support you financially in the implementation of your project. After all, anyone interested in investing money in your business will want to understand the business model. Is it sustainable in the long term? What is your short- and medium-term financing plan? What is your cash plan and what are your needs? A business plan is generally required for all companies seeking financing.
A good business plan would help you gain the trust of other professionals who would like to work with you. It would highlight your business acumen/savviness, be convincing, and at the same time allow you to negotiate rates.
WHY YOU SHOULD UTILIZE OUR BUSINESS PLAN DEVELOPMENT SERVICES AT ABUJA DATA SCHOOL 
Writing a business plan can be overwhelming for a lot of business owners,, although most business owners have a good knowledge of their business, it takes an unbiased third party who knows the crux of business growth and expansion to point out issues, areas that need modification/change, etc. for the growth of the company.
Abuja data school, an experienced business development consultant, is an invaluable asset for any business whether a start-up or an existing company with an idea and a vision. Our personnel is skilled in data analysis, digital marketing, UI/UX design, administrative management, project management, customer service, website development, and other skills which are crucial skills needed for business growth.
We take time to understand our client's business model and environment. All recommendations we make are a result of the current needs of the business. The original vision of the business will be improved, transformed, or modernized in such a way that a more productive and vision-oriented business is created.
Our team offers you the market research, writing, and formatting you need for your business growth. Our business plans are designed to guide the running of your business and achieve its goals and objectives. We don't have ready-made business plans for all our customers, we tailor them to meet the exact needs of our customers.
We will help you identify, analyze and quantify growth opportunities. We recommend growth opportunities that help your business have a broader look at factors like financing, technical capability, debts, and liquidity of the company. Our team analyzes past and current financial figures, this allows them to collect data that shows various ways to optimize cash flow management.