A geographic information system (GIS) is a system that deals with creating, managing and analyzing data and then mapping all types of data. GIS connects data to a map, integrating location data (where things are) with all types of descriptive information (what things are like there). This provides a foundation for mapping and analysis that is used in science and almost every industry. A Geographic Information System (GIS) is a kind of computer system for capturing, storing, checking, and displaying data related to positions on earth's surface. The GIS training in Abuja will be featuring how GIS helps users understand patterns, relationships, and geographic context. The GIS training in Abuja will also be discussing some of the benefits of GIS including improved communication and efficiency as well as better management and decision making. Other benefits will be discussed in the next sub header.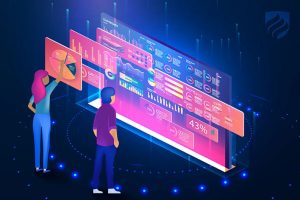 Benefits of GIS
In the Abuja data school, the GIS training will be enlightening us on some of the benefits of GIS, benefits you will acquire if you undergo the GIS training in Abuja.
Asset management
GIS allows you to see and sort the infrastructure and utilities that lie beneath a city's streets, curbs and sidewalks. A typical utility map that shows sewer, water and storm infrastructure does not have a lot of background information displayed other than pipe size and type. The GIS training in Abuja will also let you know how asset management also helps you concretely track small details, like the exact location and frequency of water main breaks, making it a valuable tool in helping you assess your overall system.
Parcel management
Land agencies and land owners generally have a handle on who owns which pieces of property, but exact boundaries sometimes aren't adequately marked or clearly defined, particularly in smaller towns. GIS can create a geographically precise parcel map using legal documents and plats to correctly display ownership.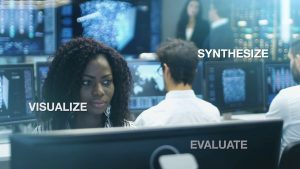 Better informed decisions
Better access to information allows more informed decisions. Knowing the age or type of pipe, for example, can help define the schedule and scope of a possible replacement project; some parts of town with significantly older pipe can be prioritized. Definitely, the GIS training in Abuja will also teach you on how to make better decisions while running a project, what and which type of materials to use.
Central location
GIS allows you to tie in a virtually unlimited amount of data to your drawings and coordinate mappings. GIS is exceptionally good at tracking changes in your information and applying it in real time to your displays.
Clean and clear display of information
People are visual creatures. Intuitive, clear displays are enormously effective for decision making processes. GIS allows you to show all the layers of data you need at once, in a clean format.
Cost Saving from great efficiency
The system is used to improve daily fleet activities and maintenance schedules. In implementing the system, it may cost great savings in operational expenses, staff time and have an efficient scheduling. In the Abuja Data School, the GIS training in Abuja will also help you realize how you will save costs of expenses during a particular project.
Decision making becomes better
GIS is a known go-to technology, for it makes better decisions about area and location. Making the right decision about a certain location is hard and critical. That is why GIS is used to help and give an idea to formulate better decisions to implement.
Geographic Information System tools
ArcGIS
ArcGIS Online is a cloud-based mapping and analysis solution. Use it to make maps, analyze data, and to share and collaborate. Get access to workflow-specific apps, maps and data from around the globe, and tools for being mobile in the field. The GIS training in Abuja will let you realize that ArcGIS is a software that allows handling and analyzing geographic information by visualizing geographical statistics through layer building maps like climate data or trade flows. ArcGIS offers unique capabilities and flexible licensing for applying location-based analytics to your business practices and also allows you to gain greater insights using contextual tools to visualize and analyze your data, collaborate and share via maps, apps, dashboards and reports. ArcGIS gives you everything you need to manage and extract answers from imagery and remotely sensed data. It includes imagery tools and workflows for visualization and analysis, and access to the world's largest imagery collection.
QGIS
Quantum GIS (QGIS) is an open source Geographic Information System that supports most geospatial vector and raster file types and database formats. The GIS training in Abuja will be teaching you on how the program offers standard GIS functionality, with a variety of mapping features and data editing. QGIS is a full-featured, user-friendly, free-and-open-source geographical information system (GIS) that runs on Unix platforms, Windows, and MacOS. The GIS training in Abuja data school will as well teach how forms and data preparation can be done in QGIS software and synchronized with the Input app using the merge plugin and repository. Input is not aimed to be a full GIS/mapping application. It is designed with simplicity, ease of use and seamless data synchronization in mind.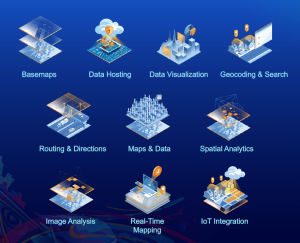 Esri maps
In Abuja data school, the GIS training in Abuja which you will be putting in for will be featuring how Esri supports the mission and business objectives of organizations around the globe, regardless of size. Esri's ArcGIS products run in the cloud, on mobile devices, and on desktops. The content includes various web maps and apps featuring imagery, base maps, elevation, demographics, live feeds, landscape layers, and more. The Esri Maps focuses on providing general purpose base maps and reference layers, such as imagery, streets, topography, and boundaries, as well as useful thematic layers, such as demographics, which can support a wide variety of applications.
Career prospects in Geographic Information System
In Abuja data school, many career prospects will be discussed in the GIS training in Abuja. GIS is a very important field in world's technology today, especially in geographical planning and telecommunications. Below are some of the fields where you can definitely fit in, after being equipped with the skill of geographic information systems.
GIS Manager
GIS Managers leverage location technology to plan, assist, and improve their cities. Learn how this city uses GIS mapping to fight wildfires.
Health Geographer
Health Geographers deploy a powerful combination of GIS, remote sensing and GPS technologies to prevent diseases and stop them from spreading.
Helicopter Firefighter
Helicopter firefighters use GIS to map incidents from the air, sharing vital information with incident commanders and city leaders to save lives.
App Developer
App developers and computer programmers are problem-solvers, using coding to build interactive web maps that visually represent geographic data.
Geographer
Geographers study the earth's surface, surveying how features form and change, the ways inhabitants navigate their environments and the effects of social, political and cultural norms. They gather and interpret data from a variety of sources, including field work, censuses, maps, photographs and satellite imagery.
Cartographers/ Photogrammetrists
Cartographers and photogrammetrists both review geographic data to create and update maps. However, there are significant differences in their approaches. While cartographers strive to create informative maps that can be intuitively used for reference, photogrammetrists create models of the planet's surface that can then be used to generate maps.
Urban/Regional planner
Growing careers in GISUrban and regional planners strategize land use to accommodate various populations. They record and analyze information from censuses, environmental studies and market research to help communities more effectively fulfil residents' needs.
Surveyor
Surveyors determine legal property boundaries, taking measurements for land transactions and engineering, construction or mapmaking projects. They use GIS software, among other methods and tools, to measure distances and angles with optimal precision. Data drawn from satellite imagery and GPS allows surveyors to create detailed maps and reports that guide planning and enable collaboration with specialists such as landscape architects, cartographers and civil engineers.
Why you need to undergo the GIS training in Abuja
The GIS training in Abuja will feed you intellectually, it enhances logical, mathematical, linguistic, spatial, and interpersonal intelligences. Developing GIS projects improves critical thinking skills such as analyzing, synthesizing, and evaluating. At the end of the GIS training in Abuja data school, you will definitely be able to create and work with faster data, develop and analyze data for the geospatial analysis project, develop a large processing workflow, interpret and explain the results you obtained in a particular GIS data analysis.